*Five Star Bus Lines is now able to accept and perform mechanical work on MPI Autopac claims*
Vehicle Repairs and Maintenance
Five Star Bus Lines operates a vehicle repair shop where repairs and general maintenance e.g. oil changes, brakes etc. to all makes and models of vehicles are completed by a licensed and certified Mechanic.
Vehicle Safety Inspection
Five Star Bus Lines is an MPI approved Vehicle Inspection Safety Station. In addition to inspecting your vehicle and issuing a Certificate of Inspection (COI), Five Star Bus Lines' repair shop is equipped to carry out vehicle inspection safety repairs to all makes and models of vehicles.
The COI inspection components and system
https://www.mpi.mb.ca/en/Reg-and-Ins/Registration/VSI/Pages/coi.aspx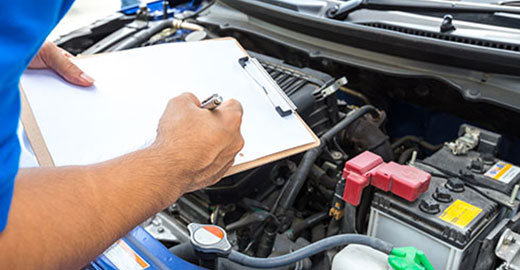 An inspector at Five Star Bus Lines signs a COI after a vehicle passes an inspection of components and systems, including:
Brakes
Suspension
Tires
Lights
Exhaust system
Seat belts
Steering
Other components and systems
There are three possible outcomes to the COI inspection:
Pass: The vehicle passes the inspection and receives a COI.
Advisement: The vehicle currently meets all minimum safety standards and receives a COI. However, the advisement notes that specified components will soon require servicing or repair.
Fail: The vehicle does not meet certain standards. The vehicle must undergo specified repairs and pass a re-inspection before a COI can be issued.
For more information or to schedule a vehicle repair or safety inspection, contact Five Star Bus Lines at 204-261-7698, toll-free at 1-866-300-7698 or email at starfive@mts.net