FIVE STAR VAN RENTALS AND SALES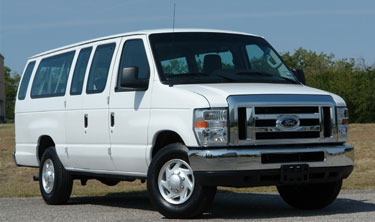 Travel in comfort and style with Five Star Van Rentals. Our 12 and 15 passenger vans come equipped with all the amenities to meet your travel requirements so you can experience a safe and enjoyable journey to and from your destination. Our van fleet consists of high-quality automobiles that are always in excellent condition.
If you're in need of a fast and easy way of renting a van, then Five Star Van Rentals is the company to call.
Our vans are available for daily, weekly and monthly rentals.
Call us at 204-261-7698 or Toll Free at 1-866-300-7698 for our rates.
The cost of a 12 or 15 passenger van rental is $250 per day (unlimited miles). The driver must have a minimum of a class 4 license to drive the van.