Ask Yourself The Important Questions
Where are you going?

To a sports team tournament?
Out to the ballgame?
Down to the casino?
Or maybe from the airport to the hotel to the convention center?

What's the occasion?

Your team's playoff game and you need to coordinate travel for the team and chaperones?
Your Wedding Day and you must get family and friends to the chapel on time?
A holiday party for the office and you want to be sure everyone gets there and back safe and sound?
A seniors' group Christmas lights tour?
Your school's band trip?
Your corporation's annual golf trip?
Sounds great! Now…
How are you going to get there?
Schools, corporations, senior centers, and convention and wedding planners know the answer to this one: Five Star is the most reliable, comfortable, and affordable way to move groups of people. We are punctual, dependable, courteous, friendly, and efficient. And we know how to serve every kind of traveler, solve every travel dilemma, and make getting there easy.
Chartering A Five Star Bus Is As Easy As Riding One
Call 261-7698 or toll free at 1-866-300-7698
Our knowledgeable charter assistant is available to help you think through your trip, right down to the last detail. From departure to return and everything in between, we can help you anticipate your needs. We provide charter bus rental for local trips and all destinations in Canada and the United States.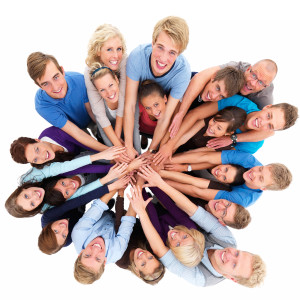 "Our ski group recently booked a bus through Five Star Bus Lines for our annual ski trip to Asessippi as we have done for the last few years. As in the past, the firm was very accommodating and helpful in their dealings with us. Our driver was professional, pleasant and offered suggestions of how she could further help us. Many of our members commented on how well the trip went, how comfortable the bus was and how efficiently we got there. We look forward to further trips."
- Christine Funk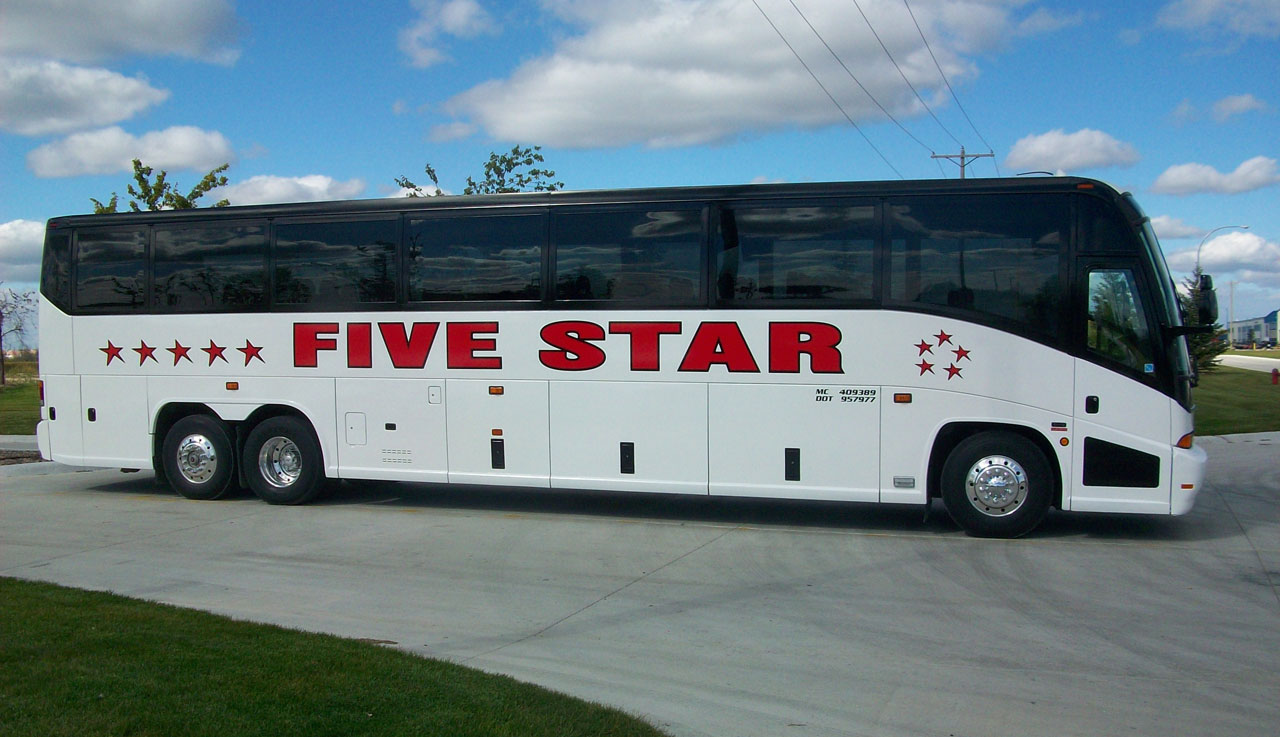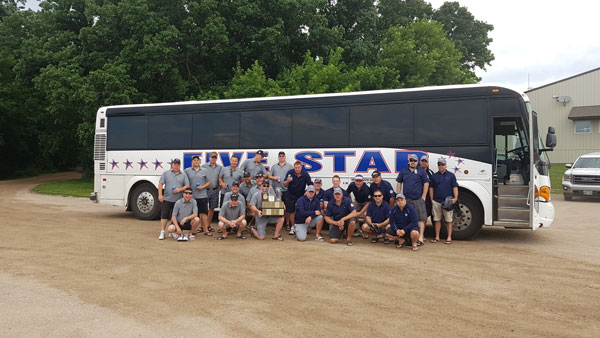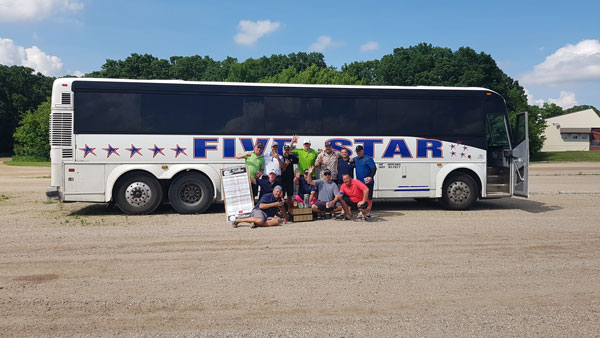 Game On!!
You're on the winning team when your team rides with Five Star.
Football Season…Basketball Season…Baseball Season…
Any time of year, any kind of game, we're the ones to get you there.
From Home to Away to Home Again, Five Star Knows the Score
We're sports specialists! From junior high and high school teams to university and local community club baseball, football and hockey teams, we've got the experience to take your team from fields and courts to pools and rinks all over Canada and the United States. And we know how important it is for your team to arrive at its destination rested, relaxed, and ready to play its best game. Your priorities are our priorities:
Punctuality
Safety
Ultra-comfortable, temperature-controlled coaches with room for athletes to stretch out in style
Professional, friendly, uniformed drivers who want to make you their number one priority
Gear and equipment stowed securely in large cargo compartments
We specialize in getting the team:
from the departure location to the destination hotel
from the hotel to the practice location and back again
from the hotel to the game day location
back home to rest up for the next game
If your team is traveling to a big game? Five Star is the way to go!
Every child looks forward to a day outside of the school building. And every parent looks forward to their safe return when the fun is done. Five Star provides the fun ride for kids and the priceless assurance of peace of mind for parents and school staff.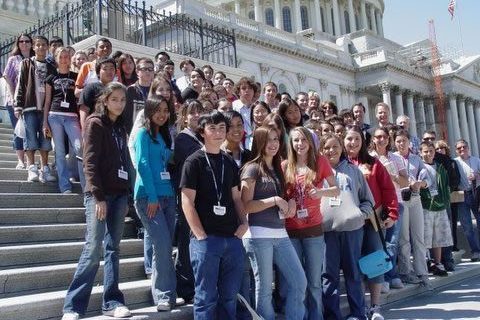 We know shopping can be hard work. Whether you're headed to the Albertville Mall, the world-famous Mall of America in Minneapolis or national retail outlets in West Edmonton Mall or Calgary, you'll need all your energy to find the best deals, or the perfect gift for friends' family-or yourself!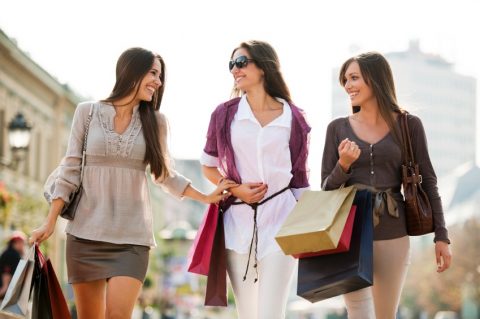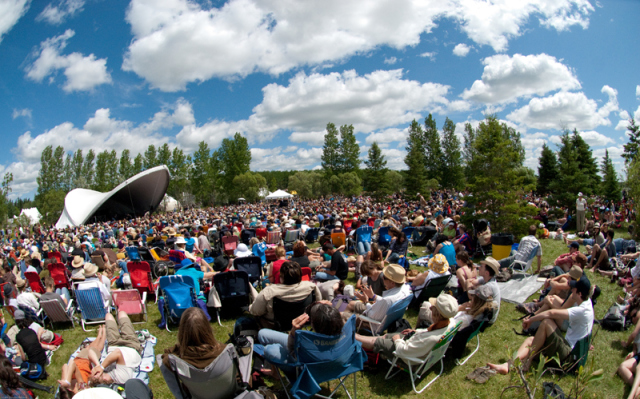 Whether you are planning a small or large group tour to one of Manitoba's legendary festivals, we have a motor coach bus that meets your needs:
Our 47 and 55 passenger motor coaches make moving lots of people a cinch
Our cozy 24 passenger mini bus and 12 or 15 passenger van whisks a select group to its destination
Professional, uniformed drivers who have been there before know just where to pick up and drop off at large festivals
Did you know that more than 100 languages are spoken in Manitoba?
Did you know that Manitoba is home to approximately 200 ethno cultural groups and organizations?
Manitoba is proud of its cultural, linguistic and artistic diversity. The province hosts several festivals year round to showcase this diversity including:
Western Canada's largest festival of Francophone culture, Le Festival du Voyageur
Canada's most popular festival of folk and world music, the Winnipeg Folk Festival
The Winnipeg Fringe Festival, held in Winnipeg's historic Exchange District
Folklorama Canada's oldest and most popular multicultural festival
The Manito Ahbee Festival which showcases Aboriginal music and arts
The Winnipeg International Children's Festival, held at the historic Forks Market where the Red and Assiniboine Rivers merge
The Western Canadian Music Alliance
Dauphin Manitoba's Countryfest
Canada's National Ukrainian Festival
The legendary Northern Manitoba Trapper's Festival
The Back Forty Folk Festival which takes place in Morden Manitoba which is also home to the popular "Apple and Corn Festival"
For over 10 years we have worked with many different churches throughout Manitoba, transporting them to out-of-town conferences, retreats, choir tours, day-trips, and many other destinations.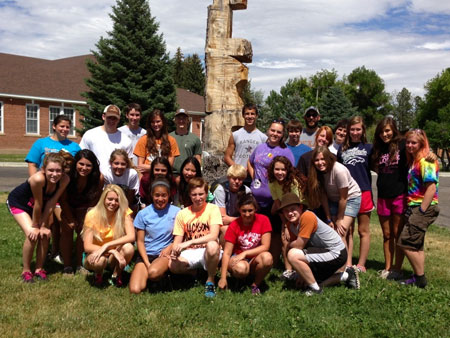 Rediscover the fun and adventure of travel in a whole new way! Five Star offers seniors the ultimate in effortless travel, affordability, and the best of times with friends old and new.